Transforming
Healthcare IT.
Working to improve the quality, experience, and value offered by our healthcare clients.
Schedule a Conversation
Healthcare IT Consulting Partners
For over 30 years we've provided top healthcare providers with:
Consistently Met Deadlines
Every decision a hospital makes, from vendor selection to clinical optimization and everything in between, affects patients. For over 30 years, HSi has partnered with the most prestigious healthcare organizations to deliver high-quality healthcare consulting services and solutions with maximum value while improving process and patient outcomes.
A proven track record for our shared success!
Avg Experience for
An HSi Consultant
How healthy is your IT environment?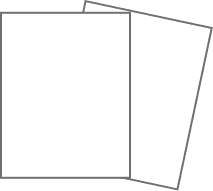 We've gained the trust of healthcare leaders across the country
"The HSi reporting team was invaluable to our Epic implementation because they had knowledge across all of the Epic modules and integrated seamlessly into our local reporting team."
-Director of Corporate Reporting
"For over 10 years, our hospital has enjoyed an extremely positive relationship with HSi. Whether it be providing application support, clinical informatics, regulatory guidance, project management or executive oversight for mission critical initiatives, HSi has delivered high quality professional to assist us in all of our IT endeavors."
-Chief Financial Officer
"Undergirding. Experience-giving. Strategy developer. Partner. Capable. Flexible"
-Senior VP, CIO
"HSi consulting resource for MIPS and Meaningful Use has been crucial for our site. Our HSi resource is extremely knowledgeable, thorough and professional. Having a trusted resource review, consume and educate us on the ever changing requirements has allowed our regular employees to focus on other aspects of these government programs where their skills are most needed."
-Manager of Project Management Office
"For the past 10+ years, HSi has assisted our Medical Center with a wide variety of advisory and consultative services. From our initial Vendor Selection process to our achievement of HIMSS Stage 7 and becoming a Davies Award recipient, and everything in between, HSi has been a proven trusted partner for our organization."
-Chief Executive Officer
We are proud to support healthcare organizations of all sizes