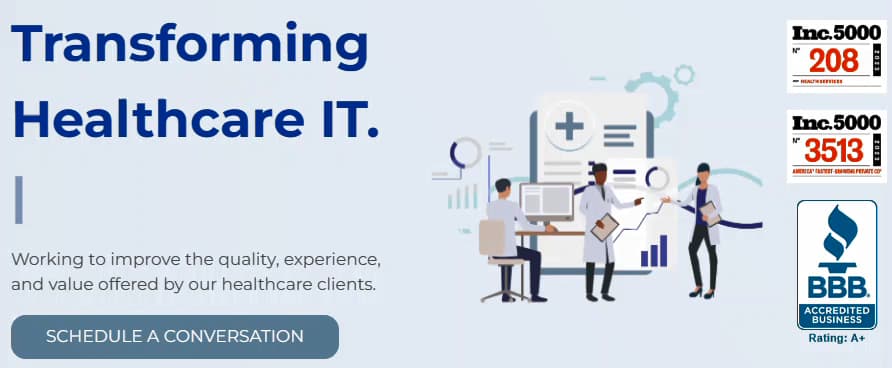 Bainbridge Island, Wash., Aug. 22, 2023— Health Systems Informatics (HSi) is delighted to launch its newly refreshed website. Redesigned with the intention of simplifying and improving the experience of its visitors, the site provides a more personalized view of who HSi is, the services and solutions HSi provides, and insight into industry-specific topics, client success, and more.
HSi's streamlined and updated website embodies the company's commitment to provide improved quality, experience, and value to its healthcare clients. Visitors will find options to see brief highlights of services and results achieved or dig deeper into the details while navigating through the site. Visually engaging and interactive, guests can easily navigate to areas of specific interest to them and their organization's needs from various links throughout the pages.
"We are pleased to offer an updated website aligning with HSi's forward-thinking approach and dedication to elevating patient care through improved use of technology systems and processes. With access to our numerous success stories and recent news items, in addition to our service overview, the new site continues to build on the HSi tradition of excellence and service to its customers, prospects, candidates, and employees," stated Stephanie Hojan, HSi President.
Health Systems Informatics can still be found at www.HSi-Corp.com. The executive team warmly invites visitors to dive into the fresh website layout and uncover the essence of the company on a deeper level.
About HSi
Now in its 12th year, Health Systems Informatics provides affordable, IT consulting services to a diverse healthcare clientele across the United States. HSi is built on a foundation of robust, diverse, healthcare talent and a "clients as partners" business philosophy. With expertise both wide and deep, consultants meet an array of needs such as strategic services, vendor selection management and support, clinical informatics, data and analytics, EHR implementation and support, system and process optimization, meaningful use strategy and execution, project and change management, and legacy system support.
For details about our core services, client case studies, and insight from our consultants, visit the website at www.hsi-corp.com. Look for HSi on LinkedIn, Facebook, and X (Twitter).
Danielle Sage
danielle.sage@hsi-corp.com