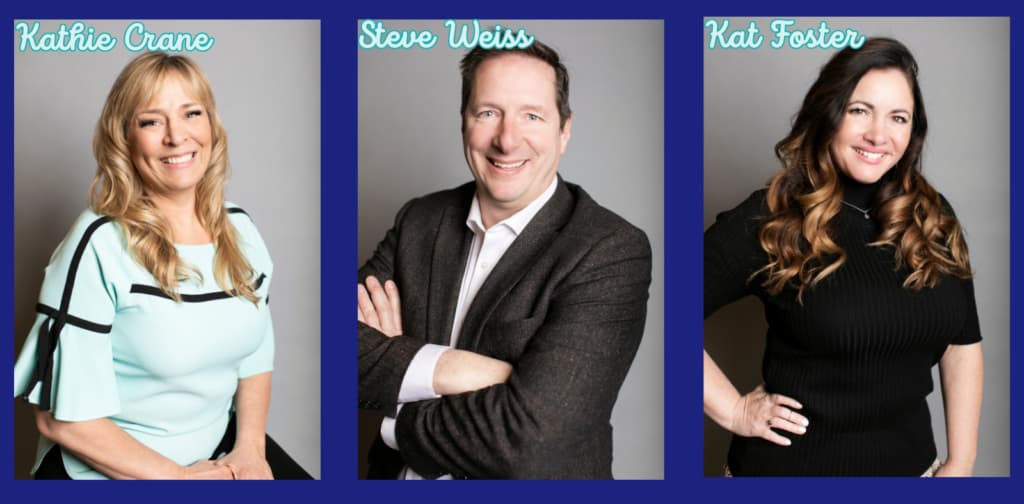 Thriving Healthcare IT consulting firm reinforces impressive expansion with employee promotions while prioritizing client and prospect success.
Bainbridge Island, Wash., August 3, 2023 —Health Systems Informatics (HSi) continues to experience monumental growth this year while providing exceptional service and solutions to both current and new clients. To ensure HSi's ability to be a partner of excellence and integrity, the organization has promoted several members of its leadership team.
Kathie Crane and Steve Weiss, previously Senior Consulting Directors, were promoted to Vice Presidents, Service Delivery. In their new roles, Crane and Weiss assist in safeguarding the professionalism and quality standards for which HSi is known. Working directly with consultants developing the methods HSi provides client services and solutions, Crane and Weiss play an integral role in refining processes to align with client expectations as the organization continues to evolve and grow.
HSi Chairman and CEO, Gerry Bartley, shares, "Kathie and Steve continue to serve as key HSi leadership professionals. With the exciting growth we have experienced over the past few years, they are crucial participants in achieving our goal of exceeding customer expectations, enhancing overall communication, and mentoring others."
Expanding and broadening her work around building strong client relationships, Kat Foster has been promoted to the position of Director, Client Operations. In her expanded role, Foster connects with clients as a steady point of contact for contracting and financial transactions throughout the organizational partnership as well as playing a foundational role in promoting a smooth onboarding process between clients and the HSi team.
"We are pleased to recognize Kat Foster with this well-deserved promotion. Dedicated in her work supporting both HSi's clients and consultants, her new role as Director of Client Operations is the perfect fit as Kat continues to grow with the organization," shares Stephanie Hojan, HSi President. "Her contributions are invaluable to the success of HSi and we know our clients will be in great hands under her guidance."
As the company continues its trajectory of growth, HSi is proud to develop its employees' careers in meaningful ways while providing continuously successful client partnerships.
About HSi
Now in its 12th year, Health Systems Informatics provides affordable, IT consulting services to a diverse healthcare clientele across the United States. HSi is built on a foundation of robust, diverse, healthcare talent and a "clients as partners" business philosophy. With expertise both wide and deep, consultants meet an array of needs such as strategic services, vendor selection management and support, clinical informatics, data and analytics, EHR implementation and support, system and process optimization, meaningful use strategy and execution, project and change management, and legacy system support.
For details about our core services, client case studies, and insight from our consultants, visit the website at hsi-corp.com. Look for HSi on LinkedIn, Facebook, and Twitter.
###
Media Contact:
Danielle Sage
1-844-HSi-CORP (1-844-474-2677)
danielle.sage@hsi-corp.com