A Discussion with Nick Munoz:
Developing a Healthy AR by Improving your EHR Workflows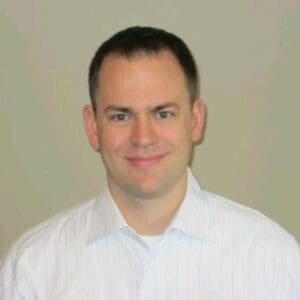 Recently we had the opportunity to talk with Nick Munoz, HSi's Senior Healthcare consultant in Revenue Cycle and Healthcare Finance. Knowing his background with Meditech, we dug into his experience to expand on the broader topic of where organizations typically have the opportunity to optimize their Revenue Cycle workflows.
Q: Where do you start when looking for opportunities to optimize an organization's Revenue Cycle workflows?
A:   The great place to start evaluating is with an organization's workflows within the EHR and other vendor system worklists. Worklists provide visibility into an organization's AR health. If built and used correctly, they can provide important indicators to leadership, allowing them to address issues that increase AR or denials and focus resources to correct them. When worklists are not used or not well-planned, they can create rework and delays that can be frustrating or result in unproductive workarounds. In some cases, I have seen organizations exporting the worklists so that they can be manipulated in Excel. This increases the amount of manual work required and defeats the purpose of having real-time access to the status of claims and the ability to communicate with other members of the team.
The goal would be to build a larger library of worklists individualized to a specific workflow, sharable between team members, and with discrete data for clear reporting on productivity and status.
Q:  What improvements have helped?
A: Creating more worklists and individualizing them so they queue up the work at the right time. For instance, some payers are slower to respond to claims, so you would not want to waste time having someone rework a claim in 15 days when the payor does not typically respond for 30 days. You can build the aging claims worklist for specific payers so the rework is focused on the claims that will most likely be resolved.
Denials worklists should capture the right information detail to look at denial trends and allow leadership to address them more quickly.
Build the lists to collect discrete data showing a more detailed view of claims' statuses. You can create better transparency by grouping themes usually documented with free text by building out distinct Quick Text that can provide reports with these themes highlighted. Monitored by the right leadership, evolving issues can be quickly addressed.
Q:  How is it you can identify this problem? What prevents clients from building worklists themselves?
A:   Generally, a combination of things. At go-live, they build the worklists that are recommended by the vendor to get started. Once those are in place, they either do not have time or do not understand how to optimize them for best practices. You need to understand both the detailed workflow of the people using the worklist and understand the technology available to make efficient utilization and robust data collection possible. Most organizations do not have the right balance of experience to make meaningful changes without causing disruption in the health of their AR with trial and error.
Q:  Once the worklists are in place, what examples of value do you find?
A:   A good denials worklist / workflow can provide a great deal of information about the number and reason for denials. This information can go to a denials review committee with the right leadership to identify and address denials reasons. If no denials committee exists, I can help to create one with the right representation and processes. Once an issue is identified, the committee determines if it is systemic or the result of an error at a specific clinic or user. The right intervention at the right level can be created and assigned accountability. For instance, if there is a specific authorization that is being missed at a clinic, education can be provided to the clinic staff and the clinic manager will be accountable to manage the issue. If the authorization is being missed across all clinics, accountability can be assigned as at a higher level to address. Looking at themes like medical necessity, pre-authorization, and non-coverage has allowed me to help an organization get to a 4% denial rate which is lower than the industry average.
If you would like to dig deeper into any of our discussion topics with Nick, he may be reached at HSi@hsi-corp.com.