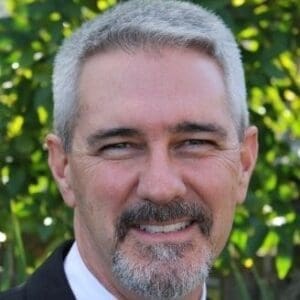 Bainbridge Island, Wash., July 5, 2022 —Health Systems Informatics is delighted to announce the appointment of Russ Peckenpaugh, Vice President of Information Technology of MarinHealth, to their Advisory Board. Mr. Peckenpaugh has served as an IT leader in healthcare for almost 40 years rising from database administration to the C-suite.  He has built and managed complex Information Technology organizations in large academic medical centers and both large and medium-sized health systems, bringing a wealth of insight to the HSi Advisory Board.
"As a valued IT leader at numerous organizations of all sizes and types, Russ brings a dynamic breadth and depth of expertise to HSi's Advisory Board which we are extremely pleased to have.  His insight and advice are invaluable to HSi as we continue to positively position the organization for future long-term success," shares Stephanie Hojan, President of HSi.
Gerry Bartley, CEO of HSi expands, "I have known Russ for many years. He has successfully led nearly every aspect of healthcare IT for many organizations. Russ' demeanor is calm, thoughtful, and insightful, all the while leading with confidence and trust in his team. His exposure and success with Community, University, for-profit, and not-for-profit hospitals have made him a perfect fit as a member of the HSi Advisory Board."
Drawing on the varied and extensive industry knowledge of its members, the HSi Advisory Board provides objective viewpoints on trends, opportunities, and challenges in healthcare. Their partnership strengthens HSi's organizational vision and execution of service delivery as HSi continues to offer and ensure valuable client outcomes.
About HSi
Now in its 11th year, Health Systems Informatics provides affordable, IT consulting services to a diverse healthcare clientele across the United States. HSi is built on a foundation of robust, diverse, healthcare talent and a "clients as partners" business philosophy. With expertise both wide and deep, consultants meet an array of needs such as strategic services, vendor selection management and support, clinical informatics, data and analytics, EHR implementation and support, system and process optimization, meaningful use strategy and execution, project and change management, and legacy system support.
For details about our core services, client case studies, and insight from our consultants, visit the website at hsi-corp.com. Look for HSi on LinkedIn, Facebook, and Twitter.
###
Media Contact:
Danielle Sage
1-844-HSi-CORP (1-844-474-2677)
danielle.sage@hsi-corp.com