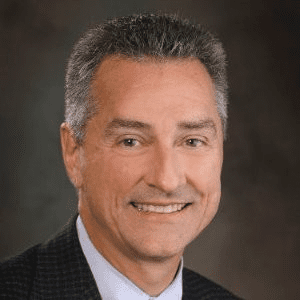 Bainbridge Island, Wash., February 10, 2022 —Health Systems Informatics is pleased to announce the addition of Dr. David Danhauer to their Advisory Board. Serving his local community as a pediatrician at a large, pediatric clinic and as CMIO for Owensboro Health, Dr. Danhauer brings almost forty years in the healthcare industry and a decade as a healthcare executive making him an invaluable asset to HSi's board.
"I welcome Dr. Danhauer's participation in our HSi Advisory Board and look forward to benefiting from his vast experience and knowledge in the healthcare technology space. His exceptional accomplishments in medicine, HIT as a CMIO/CIO, author, speaker, and all-around professional is in demand throughout our industry. Dr. Danhauer's experience, interest, and training are a perfect fit to help guide HSi into the future," reflects Gerry Bartley, Chairman, and CEO of HSi.
"We are delighted to have him bring his spirit of service and engagement to our advisory board. Our values align as both David and HSi seek to lead change to improve the health in the communities we serve," Bartley continued. "His decades of experience and knowledge have been noted nationwide – even receiving the honor of a HIMSS Changemaker nomination – and have already brought valuable insights to the solutions HSi provides our clients. We look forward to continued development and the exceptional perspective David will provide in his tenure on our board."
The HSi Advisory Board draws on the varied and extensive industry knowledge of its members providing objective viewpoints on trends, opportunities, and challenges in healthcare. Their partnership strengthens HSi's organizational vision and execution of service delivery as HSi continues to offer and ensure valuable client outcomes.
About HSi
Now in its 11th year, Health Systems Informatics provides affordable, IT consulting services to a diverse healthcare clientele across the US. HSi is built on a foundation of robust, diverse, healthcare talent and a "clients as partners" business philosophy. With expertise both wide and deep, consultants meet an array of needs such as strategic services, vendor selection management and support, clinical informatics, data and analytics, EHR implementation and support, system and process optimization, meaningful use strategy and execution, project and change management, and legacy system support.
For details about our core services, client case studies, and insight from our consultants, visit the website at hsi-corp.com. Look for HSi on LinkedIn, Facebook, and Twitter.
###
Media Contact:
Danielle Sage
1-844-HSi-CORP (1-844-474-2677)
danielle.sage@hsi-corp.com