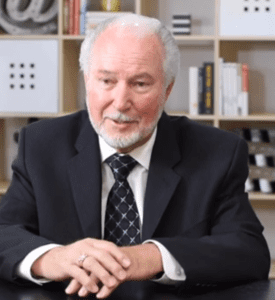 In the early 1970s, a young medical technician working for a lab in Portland, Oregon, was selected for IBM systems engineering training. The goal was to create a way for the lab to receive samples from just about anywhere in the world and send the results back electronically.
At the time, it almost sounded like science fiction, but that particular med tech was part of the team that made it happen. Fast forward a few decades and Gerry Bartley, chairman and CEO of Health Systems Informatics, still is making things happen in the arena of healthcare information technology.
Ten years ago, Bartley "failed retirement" and launched Health Systems Informatics (HSi), attracting talent and clients he first came to know as far back as 1992 through a previous company.
The changes in the types of services healthcare providers are seeking from consulting firms such as HSi are as constant as the advancements in technology, Bartley said.
He has seen and worked through both.
As a hospital IT director, a predecessor to the title of Chief Information Officer, Bartley said it was his responsibility to help each department make the leap into automation.
Technology was changing so rapidly, "most of the time, you were training the IBM salesmen and systems engineers as much as they were training you," Bartley recalled.
In the late 20th century, wireless technology became the game-changer that seemed inconceivable in the early years, he said.
"Being able to communicate with any country in the world, even from an airplane," he said. "I never expected to be able to do that.
"Almost anything you could do with a whole roomful of computers (then), now you can do on your cellphone," Bartley added.
A major shift in healthcare IT is the use of networks and cloud-based systems. In years past, hospitals hired experts to build their own systems from the ground up. Bartley said costs and security needs make that approach unrealistic today.
Hospitals have become common targets for ransomware attacks. "One hospital was down for almost a month," Bartley said. "The role of security is going to be one of the most prominent needs going forward."
Health Systems Informatics is marking its 10th anniversary with a series of posts featuring Chairman and CEO Gerry Bartley.  Check out the next installment with a focus on how HSi has adapted to the changes in the healthcare IT arena to better serve its clients – Celebrating 10 Years with a CEO Conversation – Part 2
About HSi
Health Systems Informatics provides affordable IT consulting services to a diverse healthcare clientele across the U.S. HSi is built on a foundation of robust, diverse, healthcare talent and a "clients as partners" business philosophy. With expertise both wide and deep, consultants meet an array of needs such as strategic services, vendor selection management, and support, clinical informatics, healthcare information and analytics, EHR implementation and support, system and process optimization, meaningful use strategy and execution, project and change management, and legacy system support.
For details about our core services, client case studies, and insight from our consultants, visit the website at hsi-corp.com. Look for HSi on LinkedIn, Facebook, and Twitter.
###
Media Contact:
Danielle Sage
1-844-HSi-CORP (1-844-474-2677)
danielle.sage@hsi-corp.com