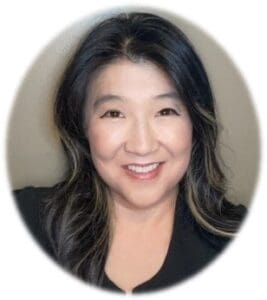 Bainbridge Island, Wash., August 4, 2021 —Health Services Informatics (HSi) is pleased to announce the promotion of Kristi Andrae to the role of Vice President responsible for HSi Experience.
Having been an active and integral member of the team from the beginning, Andrae previously served as Director of Human Resources.  She originally joined the HSi family in 2007, in its first iteration as Health Informatics Associates (HIA). As she moves into her expanded role as Vice President, she will continue to build HSi's efforts in successfully providing excellence in service to employees and clients alike.
"Kristi has been a star and always strives to exceed expectations," said Gerry Bartley, HSi CEO and co-founder.  "Since she first joined us in the HIA days as Executive Assistant for then co-owner and EVP, Mary Ann Bartley, she has worked tirelessly and achieved many of her goals as well as advancement with HIA, now with HSi. Congratulations, Kristi, on yet another promotion."
"I am honored to step into the role of VP of HSi Experience and build on the company's strategy to attract and retain top talent focusing on what uniquely matters most to each person," Andrae stated.  "Together, we design the right experience for their continued success."  Explaining further, she noted that HSi applies the same principles for developing relationships with prospects and clients, with no one-size-fits-all approach to making a personal connection.
Andrae concludes, "Understanding people's specific needs and making their job feel effortless will create the ultimate experience and outcome. Our goal is to ensure all those who join HSi, and all those we have the privilege of serving, consistently receive a personalized and exceptional experience throughout their journey with us."
About HSi
Health Systems Informatics provides affordable IT consulting services to a diverse healthcare clientele across the U.S. HSi is built on a foundation of robust, diverse, healthcare talent and a "clients as partners" business philosophy. With expertise both wide and deep, consultants meet an array of needs such as strategic services, vendor selection management, and support, clinical informatics, healthcare information and analytics, EHR implementation and support, system and process optimization, meaningful use strategy and execution, project and change management, and legacy system support.
For details about our core services, client case studies, and insight from our consultants, visit the website at hsi-corp.com. Look for HSi on LinkedIn, Facebook, and Twitter.
###
Media Contact:
Danielle Sage
1-844-HSi-CORP (1-844-474-2677)
danielle.sage@hsi-corp.com