Strategic Planning and Customer Service with Scott Generazo:
The Importance of a Reliable Partner to Assist with the Process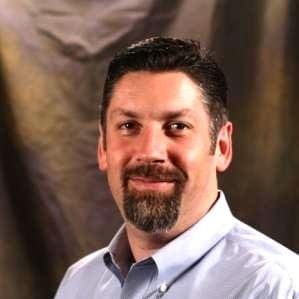 The past year saw many healthcare organizations put strategic plans on hold.  As those same organizations begin to refresh and reenergize those plans, they are checking their lists twice to ensure old processes are still viable.  HSi's Executive Vice President, Scott Generazo, steps in to discuss HSi's take on the situation and how consultants can make a difference.  Scott brings over 20 years of healthcare experience to the HSi Executive Team where he is responsible for the staffing, delivery, and execution of HSi's engagements as well as developing and building client relationships.
Q:  With increasing functional requirements for EHR systems, what key steps does HSi use to assess the hospital needs and advise them in making the right choice? 
A:  HSi has a proven vendor selection methodology developed to assist our clients.  Our eight-step approach confirms their chosen system is suitable, meeting functionality requirements, and will support them for the long term.
We start with each department's 'must-haves' and guide them through the decision-making process.  We gather the needed information from within the organization, provide scripts and scoring for each vendor solution, manage vendor demonstrations, review contracting, etc. to ensure our clients have a clear and accurate understanding of their options.  Additionally, we verify our clients can meet certification and documentation requirements around utilizing their EHR in an effective manner.
By providing neutral third-party insight without bias toward any one vendor system, our focus is on our client's success.  We never make the choice for them but guarantee they can be confident in the choice they make.
Q:  As organizations look to implement their strategic plans, how do you see HSi best being able to assist customers?
A:  We often begin with our Executive Team providing oversight.  Using our years of experience implementing and evaluating various components within client strategic plans, HSi offers guidance to the client leadership team.  After taking the time to dig into the client's goals and initiatives, we use those insights as the framework for implementation.
Sometimes we work on a full EHR selection process, other times we may step into a role as interim leadership, and still other times we may work on a single piece of the puzzle.  Many times, our initial work allows us a deeper insight and ability to help further along in the timeline, providing project managers, legacy support, vendor implementation, and modernization.
Our wide range of expertise and solutions allows us to approach our clients' needs from multiple angles. For example, when a client was working on their initiative of increasing patient and consumer satisfaction, we were able to look beyond the norm and additionally provide insight into how their connectivity issues with Wi-Fi and cellular service could be enhanced to help them achieve their improvement goals.
Q:  What do you think keeps existing HSi clients happy and coming back for more HSi services?
A:  Without hesitation, our corporate values of doing the right thing partnered with the quality of resources we provide.  We aren't perfect, but always strive to do right or make right.  Our clients comment on how responsive we are to them – we anticipate their needs and risks and strive for clear communication.  Loyalty is a two-way street, as we focus on doing a great job for them and see that return to us in extensions and new project requests.
We are in a competitive industry and aren't afraid of that.  We're willing to put in the long-term work to build relationships and trust.   The combination of our insistence on providing the right resource and solution and maintaining close communication ensures our clients are happy and have no need to look elsewhere for support.
Q:  From your perspective, what value of consulting services is frequently overlooked or underutilized within the healthcare industry?
A:  At times, organizations see consultants as a body filling a seat without a greater connection to the client's big picture.  At HSi, we vet our consultants on more than just technical skills; it is also about who they are as people and the relationships in which they will work.  We look at how they fit into our culture, how they will connect with the client's culture, but also help them determine if we are a good fit for them – it is a two-way proposition.  Every meeting with a candidate is about more than checking boxes of a potential opening; we are looking to provide them a home.
This vetting process of candidates results in significantly more value to the client than just a body getting a particular job done.  Our clients are able to see the granular tasks consultants provide on a daily basis and the added value they bring to the client's organization.  Knowing the breadth and depth of skills and talent possessed by a consultant allows the client to connect at a deeper and more valuable level with the consultant and see how they fit with the client's overarching needs.
Research indicates organizations will be increasing their spending on consultants in 2021 and 2022.  If your organization is looking to make up for time lost in the past 18 months, HSi is well-positioned to help with a variety of projects.  To connect with Scott on how HSi can help you, please reach out to him at Scott.Generazo@hsi-corp.com.