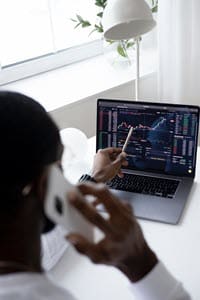 "It's not rocket surgery," is a funny spin on an ancient concept: some choices are so obvious they almost make themselves.
When presented with data a minor process modification will save a hospital time, money, aggravation, and be a win for patients, the only question most good administrators will ask is, "how soon can you get it done?"
But the data must come first.
A trusted partner doesn't make decisions for its clients, said Gerry Bartley, chairman and CEO of Health Systems Informatics. Instead, it equips healthcare companies with information to make their own best choices.
The process is a type of "knowledge transfer," Bartley said. "Workflow enhancements, systems optimization … How many reports are you still printing but don't need? How much tracking is being done manually that could be done automatically?
"The very wise (hospital) CEO will want that information and handle it accurately," he added. For example, with help from HSi, a client caught a billing process error costing the organization hundreds of thousands of dollars annually.  Working together, the process and technology configuration were realigned, successfully stopping the leakage going forward.
And it is about more than the financial bottom line. Bartley said some clients discover their doctors and nurses "are spending too much time on the computer with their head down instead of looking at and talking to the patient." A streamlined process could have a big impact on patient care and satisfaction.
"It is a relationship business," Bartley said. Now 10 years old, HSi has brought nearly all its clients on board through referrals. "We've never done any significant advertising.
"It takes time, but people learn they can trust you."
HSi is celebrating its 10th anniversary with a series of posts featuring Chairman and CEO Gerry Bartley.  In the final installment, we'll look at how HSi thrives in the virtual workplace.  Missed Part 1 or 2? Find them here: Celebrating 10 Years with a CEO Conversation – Part 1 or Celebrating 10 Years with a CEO Conversation – Part 2
About HSi
Health Systems Informatics provides affordable IT consulting services to a diverse healthcare clientele across the U.S. HSi is built on a foundation of robust, diverse, healthcare talent and a "clients as partners" business philosophy. With expertise both wide and deep, consultants meet an array of needs such as strategic services, vendor selection management, and support, clinical informatics, healthcare information and analytics, EHR implementation and support, system and process optimization, meaningful use strategy and execution, project and change management, and legacy system support.
For details about our core services, client case studies, and insight from our consultants, visit the website at hsi-corp.com. Look for HSi on LinkedIn, Facebook, and Twitter.
###
Media Contact:
Danielle Sage
1-844-HSi-CORP (1-844-474-2677)
danielle.sage@hsi-corp.com