Breaking Ground in Wireless Networking for Healthcare with Jason Hawley:
Delving into HSi's In-Building Wireless Solutions service line and what that means for hospitals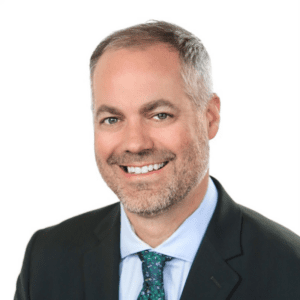 Just over a year ago, Health Systems Informatics added wireless in-building networking to its core services. Jason Hawley of San Francisco, a long-time consultant and contractor for HSi, was appointed the company's first vice president of this business unit. Hawley discusses the new healthcare service offering and what clients can expect moving forward.
Q:  Some might say that the work you are doing strays outside HSi's sweet spot but you don't think so. Why is that? 
A:  We are doing much more than setting up cellular or WiFi service or selling hardware. The EHR systems and healthcare applications we support today rely heavily on a robust and secure network connection.  Without healthcare-grade network infrastructure, many mission-critical healthcare applications would struggle to work effectively.
Q:  Can you elaborate?
A:  If you have a building constructed like a bunker, and most hospitals are, you are going to have connectivity issues. The problem occurs when a signal travels from the tower to the device, it loses a significant amount of power along the way. How much power is lost depends on a variety of factors, but the main culprits are distance and obstacles.  For a hospital environment where dense brick and mortar are used on exterior walls and a mixture of materials for interior walls, signal power degrades from minimal to non-existent the deeper the mobile user travels within the facility.
You need an intermediary system enhancing the service when you are inside the building. Doctors are demanding it.
Q:  How so?
A: A doctor in the ER will take out an iPad or other handheld device to research something or message a colleague. They want information in real-time to make on-the-fly decisions. There are intriguing application uses, too, like helping staff locate a patient with dementia who has wandered off, for example, and improving security for staff, patients, and families. There are many other possibilities, from making equipment inventory more efficient to creating a customized GPS-style experience to get around the campus. HSi took a chance to spearhead wireless in-building solutions, but they did so knowing it was a good complement to their core services. There are not many players doing what we are doing in healthcare.
Q:  Can you predict how growth will occur in this service?
A:  Change takes place in response to clients' questions and needs. What has been interesting and exciting to see is how the relationships that we have built with our clients have led to multiple new opportunities. I think this is a real testament to the identity of HSi and the culture that has been established. From a solutions portfolio perspective, growth also will be somewhat organic. For example, we started this new service line with a focus on WiFi and cellular solutions, and now through our strong relationships and engagements with our clients, we can offer VoIP products, teleworker solutions, overhead paging systems, and a variety of other in-building voice and data communication products. Our mission is to serve the voice and data needs of our clients while providing an exceptional experience. Through strategic partnerships with manufacturers, distributors, and industry-leading experts, we can support voice and data request our clients bring to us. Even if I cannot immediately provide the exact answer or solution for a client, they know I am going to do everything I can to help them until they find exactly what they need. I love that part of the job. Once you get a reputation for that kind of commitment, word gets around.
If your hospital or health system is facing the same connectivity issues discussed above, we would be honored to discuss solutions customized to your needs.  To connect with Jason on how HSi can help you, please reach out to him at Jason.Hawley@hsi-corp.com.